Without a doubt my passion for cooking was influenced by my mother. One of my earliest recollections of me in the kitchen is when I first baked bread with a recipe from my first cookbook!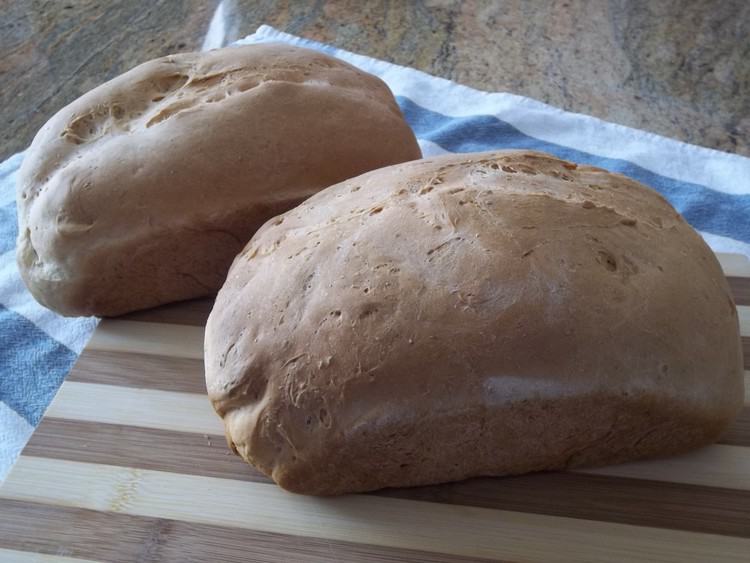 Isn't it amazing how certain smells can transport you back in time? The smell of baking bread, for instance. I smell bread baking and I immediately picture my mother, with a handkerchief on her head, standing in front of a huge chunk of dough and punching it down. Then the bread baking and waiting for it to come out of the oven so we can drizzle olive oil on it and stuff our faces. Yum! Thankfully, my mother still bakes bread today.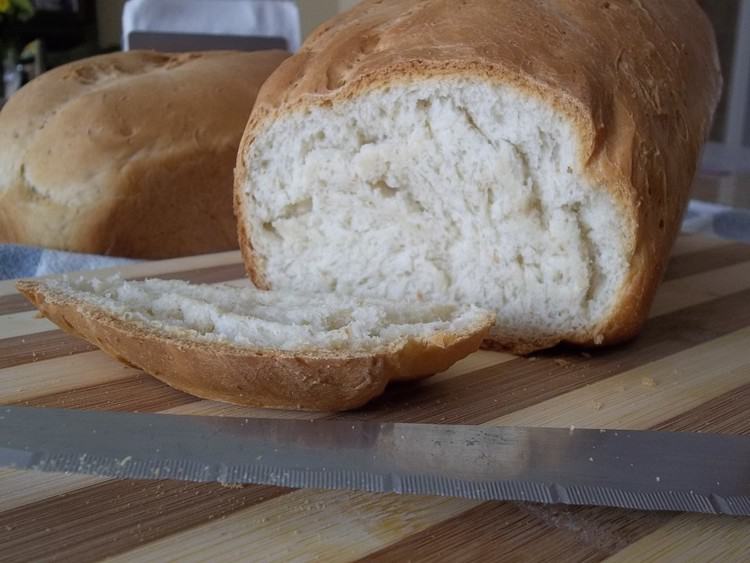 My first cookbook!
I guess it comes as no surprise that my earliest memory of me in the kitchen is that of baking bread. So, I bought my first cookbook: "Peanuts Lunch Bag Cook Book" published in 1970. I ordered the book through the Scholastic order form we'd get in school. To this day I get excited when my children bring home a Scholastic order form! The book consists of lunch recipes including sandwiches such as baloney or lunch meat and deviled ham, salads and desserts such as caramel corn. So 1970s! The first recipe is for white bread and so I set out to bake bread. I must have been no more than 10 years old. I recall fondly as I took the bread out of the oven and my family and I slathered it with butter and devoured it. You can't image how proud I felt!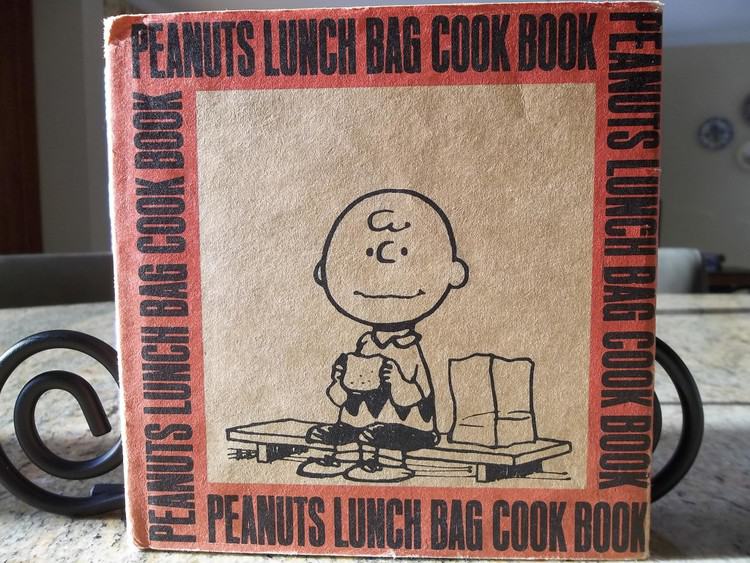 Throughout the years I fondly remembered this book and wished I could get my hands on it. Only two years ago did I realize that I could probably find it on the internet. And surely enough, several used copies were available on Amazon. So I baked that bread again, only to find out to my dismay that my children were not crazy about it. But it didn't matter. Just the smell brought me back to my childhood and that was good enough for me.
So, that is where it all started for me and today I'd love to share that recipe with you!
I decided to make my own small modifications, such as swapping out some whole wheat flour for the white flour. I used 1 cup of whole wheat flour and 5 1/2 1/2 cups of white flour (much to my children's dismay).
As you can see, I chose to make 2 larger loaves instead of 3.
This loaf size is perfect for slicing and putting in the toaster for breakfast. Enjoy!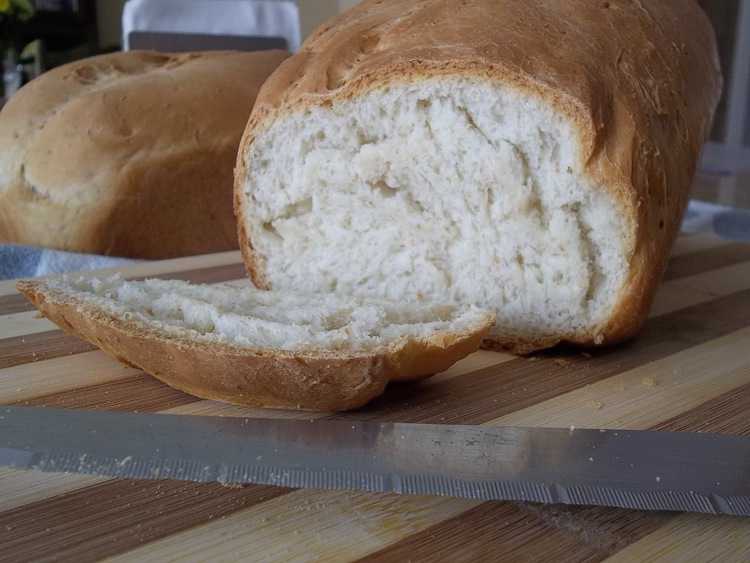 Ingredients
1

package dry yeast

1/4

cup

warm water

1

cup

milk

1

cup

water

3

tablespoons

butter

5

tablespoons

sugar

2

teaspoons

salt

6 1/2

cups

white flour
Instructions
Dissolve the yeast in 1/4 lukewarm water and let sit 10 minutes.

Warm the milk, 1 cup of water and butter together (until the butter melts). Pour the mixture in to a large mixing bowl. Stir in sugar and salt, mix well.

Add yeast, however if the milk mixture is too warm, allow it to cool before adding the yeast. Add flour slowly, stirring constantly.

Place the dough onto a lightly floured surface and knead for 10 minutes, until smooth and elastic.

Place the dough in a lightly greased bowl, turning the dough so that all sides are greased. Cover with a damp cloth and let rise for 1 1/2 hours or until double in bulk.

After rising, punch down the dough and knead for a few minutes. Shape into 2 or 3 loaves and place in greased loaf pans.

Let rise until double in bulk.

Bake at 450F for 10 minutes, then reduce heat to 350F and continue baking for 35-45 minutes until golden.
Notes
I decided to make my own small modifications, such as swapping out some whole wheat flour for the white flour.  I used 1 cup of whole wheat flour and 5 1/2 cups of white flour
You can make 3 smaller loaves instead of 2 larger loaves.
This bread will keep for up to 3 days at room temperature or 5 days in the refrigerator.
You may also freeze the bread, once baked, well covered in plastic wrap. 
Nutrition
Calories:
1821
kcal
|
Carbohydrates:
346
g
|
Protein:
46
g
|
Fat:
25
g
|
Saturated Fat:
14
g
|
Cholesterol:
57
mg
|
Sodium:
2544
mg
|
Potassium:
596
mg
|
Fiber:
11
g
|
Sugar:
37
g
|
Vitamin A:
722
IU
|
Calcium:
204
mg
|
Iron:
19
mg