Welcome to Mangia Bedda!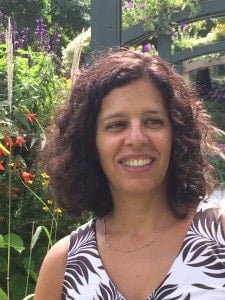 At Mangia Bedda you'll find recipes for authentic and traditional Sicilian dishes that I grew up with.
It's amazing how the sight, smell and taste of certain foods can flood us with memories. We can be instantly transported back to our childhood Christmases as well as other family celebrations. These recipes are worth preserving!
However, have you ever asked an Italian mamma or nonna exactly how much flour is needed in a particular recipe? The answer will always be as much as it takes. I have spent endless hours figuring out how exactly how much is necessary so that you can now make the traditional recipes you grew up eating, just like mamma or nonna used to make!
I am documenting my mother's recipes so that they may be preserved and passed on to future generations. Here is the little black book of recipes written in an old agenda dating from 1956 that I am transcribing one at a time!
Why Mangia Bedda?
My first food related memory is that of my maternal grandmother visiting from Sicily when I was about three years old. Apparently I did not have much of an appetite back then, but that has certainly changed! My nonna would constantly encourage me to eat by repeating the words mangia bedda in Sicilian. This basically translates as eat beautiful. This term of endearment has stuck with me throughout the years and has been a source of inspiration throughout this food journey.
About Nadia
I'm a self-taught cook inspired by my mother whom I observed making homemade bread and pizza; rolling out fresh pasta dough; canning tomatoes and preserving vegetables picked from our garden, which was mainly my father's domain.
I am also a mother of two and proud to say that my little family has now developed its own food traditions. You'll notice throughout my blog that I've decided to share some of those recipes with you as well. No matter what I cook, the emphasis is always on healthy, well balanced, made from scratch family meals.
Four years ago I left my previous career in order to focus on my passion for cooking. Here are a few of the things that have been keeping me busy:
Volunteer work at a meals on wheels organization where I taught my first cooking class on how to make gnocchi alongside my mother.
Obtained my MAPAQ food hygiene and safety certification.
Cooking instructor in various schools across Montreal inspiring others to cook by teaching some of my favorite recipes!
Kitchen animator at a local community organization that focuses on food security. Here I have the opportunity to work with individuals of all ages, assisting them in preparing simple, healthy meals on a budget.
Featured in La Presse's online edition (Montreal's French language newspaper) making my favorite food in the world, gnocchi!
Filmed 9 episodes of an Italian language cooking show featured on Montreal's local ethnic television channel, ICI Montreal. I shared the recipes for some of my favorite Sicilian specialties such as arancini and pignolata as featured on my blog.
I also have a YouTube channel where I have shared all of the above mentioned videos and more. Click HERE to link to my channel.
Thanks for stopping by and don't hesitate to contact me if you have any comments, questions, or simply to say hello! If you try out any of my recipes please don't forget to post a photo on Instagram or Facebook and tag me with #mangiabedda or @mangiabedda!
Nadia
Check out some of my most popular posts:
Crispeddi cu brocculu (Cauliflower Fritters)