When I left you in my last post: My Travels in Sicily: Province of Trapani, we were leaving the archeological site of Selinunte before continuing our journey further south, to the province of Agrigento. Our stay in the province of Agrigento was quite brief, only two days. However, when planning the itinerary we decided that we simply could not omit the Scala dei Turchi and La Valle dei Templi (Valley of the Temples) on this trip. Can you believe I don't have one picture of any of the food we ate in Agrigento? This is officially my first post without any food in it! In my defence, as we were only in the area for two days, we really didn't have much opportunity to try anything different or worth noting. Nonetheless, I feel it was worthwhile sharing with you the incredible places we visited.
Sciacca
Situated about 40 kilometres away from Selinunte, we chose Sciacca as our pit stop for the night.  As we were only there for one night, I chose a bed and breakfast located close to the historic centre of Sciacca called B&B Porta di Mare.  Mainly a fishing port town, the working port contains a few seafood restaurants (which unfortunately we didn't try) and is not a particularly scenic and walkable area.  In general, Sciacca is not a very touristy town but it was a great location for a brief stay before moving on to our next stop.
We enjoyed an evening stroll through the main piazzas enjoying the lively atmosphere and stopping for granita. Sciacca is spread out over many levels sloping down to the sea, all accessible by staircases. Located two flights of stairs above our B&B was the town's main duomo, the Chiesa Madre. On this particular evening, children were putting on a musical show on the front steps.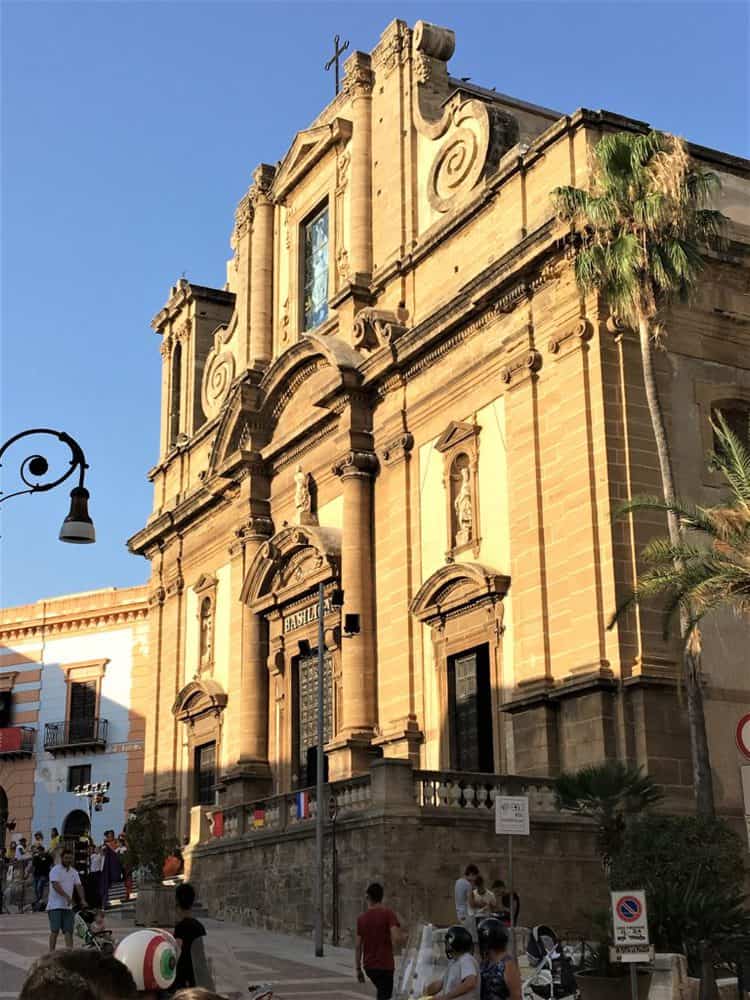 Further down the Corso Vittorio Emanuele is the town's main square, Piazza Scandaliato, with a terrace that overlooks the port below.
Sciacca is famous for it's colourful hand painted ceramics which are beautifully showcased in their staircases such as these: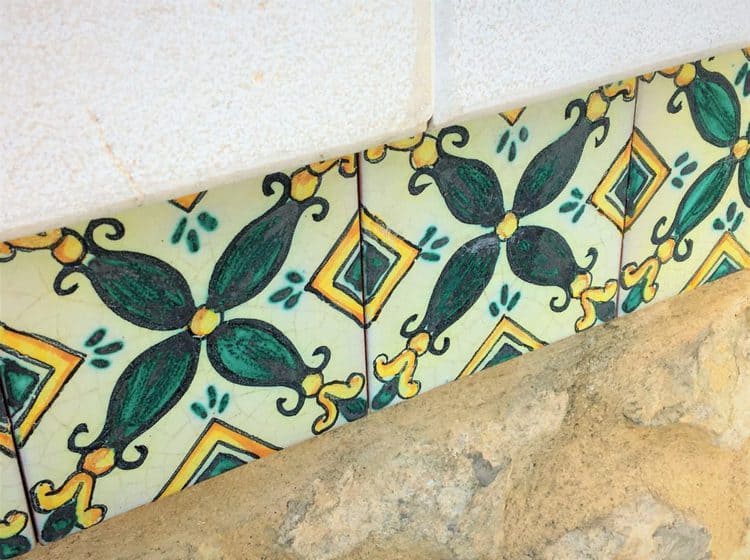 Strolling along the backstreets further above the port, we came along this picturesque little square covered in umbrellas.
Scala dei Turchi (Realmonte)
Departing from Sciacca we continued travelling south for about 50 kilometres and stopped at the Scala dei Turchi located in the town of Realmonte.  One of the most famous natural wonders of Sicily, the Scala dei Turchi (or Turkish Steps) is a chalky limestone terraced cliff sloping toward the sea. It was named due to the many invasions of Turkish pirates who scaled this staircase shaped cliff for easy access to surrounding villages. We spent the morning climbing the steps and relaxing on the nearby beach.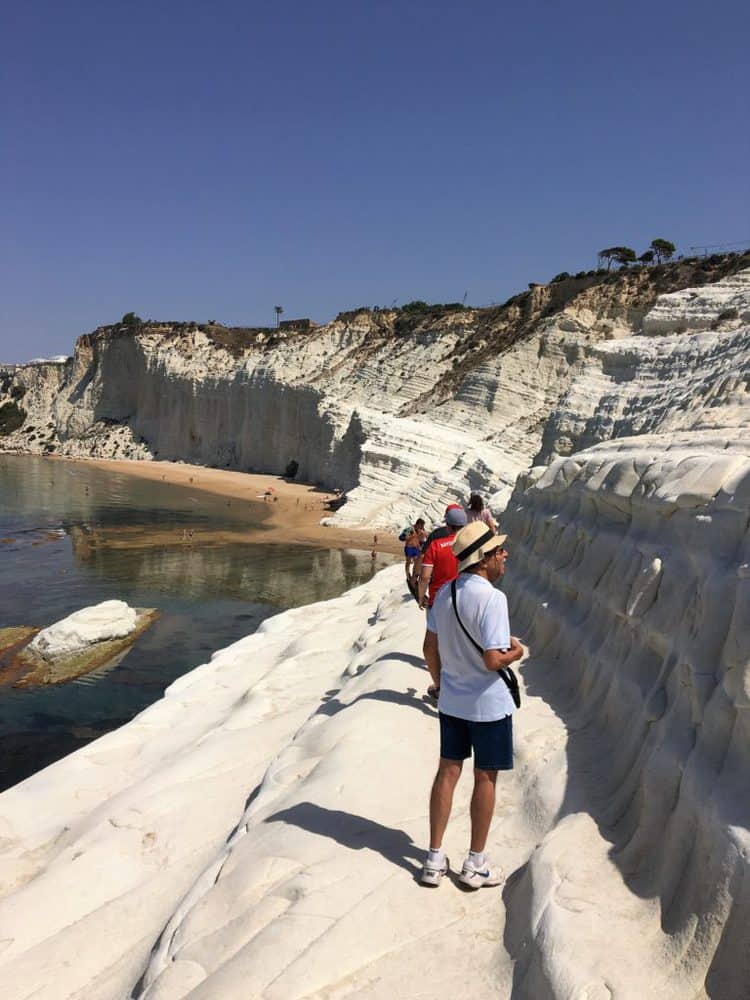 A few tips:
We parked our car at a parking lot at the top of the Scala and paid for an ape (3-wheeled scooter type vehicle) to take us down the road to the top of the wooden steps that take you down to the beach. Make you sure you have your beach umbrella and other beach supplies with you as it's quite the hike back to the parking lot!
Wear appropriate walking shoes for climbing the Scala dei Turchi.  The parking lot attendant assured me that my flip flops were fine but she was wrong! The rocky Scala is covered in fine sand and dust which can be slippery.
There is a snack bar located on the beach as well as in the parking lot above the Scala with the usual Sicilian specialties: arancini, pane e panelle and my favourite Italian rice salad which, by the way, I posted the recipe for here.
Unfortunately, the beach area was not as picturesque as seen in most of the photos (talk about photoshopping!) but nonetheless we jumped into the sea to cool off for a while before moving on.
Porto Empedocle and La Valle dei Templi
I chose the port town of Porto Empedocle (about ten kilometres from Realmonte) as our pit stop for that night. This town is conveniently situated between La Scala dei Turchi and La Valle dei Templi which I had planned on visiting within the same day. It was definitely doable and I was quite thankful to my hostess, Silvana, at the B&B Mediterraneo in Porto Empedocle who wisely recommended that we visit the ruins in the evening instead of under the hot midday sun. After an afternoon nap, we freshened up and drove about ten minutes to the temples around 5:00pm.
La Valle dei Templi, or the Valley of the Temples, is a Unesco World Heritage Site. This archeological park is a must see in Sicily and has long been on our to do list. You'll be transported back in time as you walk past the remains of seven ancient Greek temples which are amazingly well preserved. A perfect example is the Tempio della Concordia  below:

Tips:
Visit either early morning or evening. During the summer months, they have extended hours which allow you to stay until 10pm. The temples are illuminated at night.
The park is configured in a straight line and is approximately 2.5 kilometres from one entrance to another. There are two main entrances, Porta Quint'Anna and the Tempio di Giunone gate (Temple of Juno). I recommend you begin your visit at the Tempio di Giunone gate which is located uphill and make your way downhill to the opposite end.  At the end of your visit you can take a shuttle back uphill to the Temple of Giunone where the exit and parking lot are located.
Audioguides are available at the ticket office at an extra cost and are strongly recommended.
Wear comfortable shoes and a sunhat.
A snack bar and gelateria are located on site.
Stay until sundown to experience the temples lit up.

That evening in our search for dinner, we headed back to Porto Empedocle where we were surprised to find what we thought was a quiet, sleepy town come to life after dark.  Via Roma, the main road crossing the town, was bustling with restaurants, cafés and ice cream shops that became increasingly crowded as the night wore on. We chose to dine at Pizzeria Il Ritrovo where we had some of the best pizza we had eaten so far during this trip and at very affordable prices.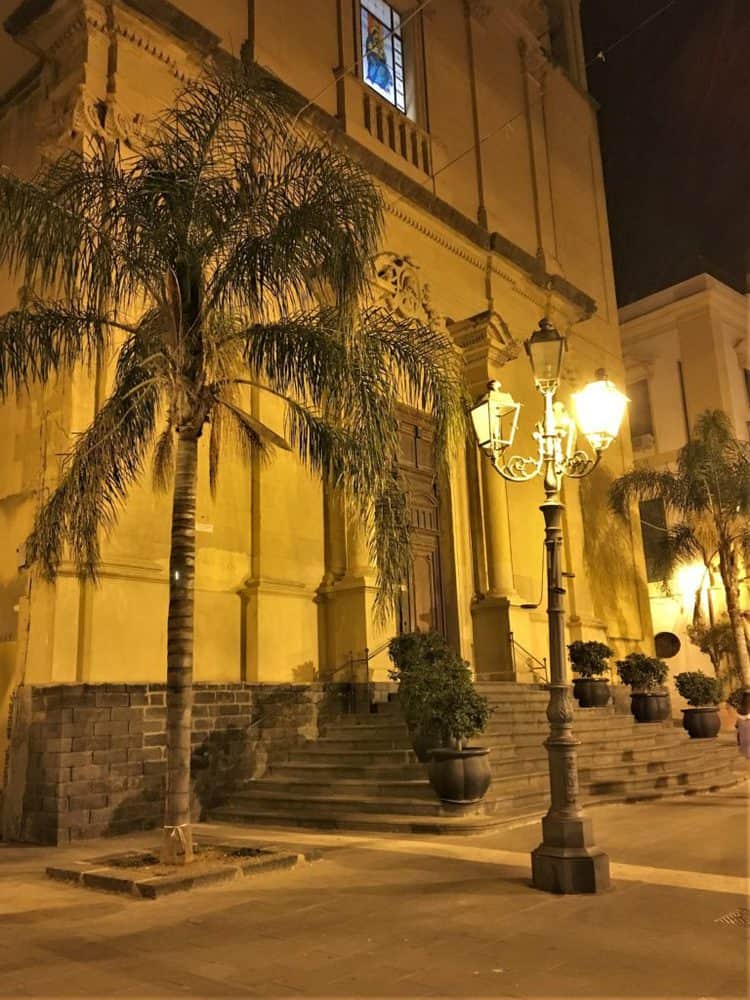 This brings us to the end of our brief, but pleasant, stay in the province of Agrigento. The next leg of our journey, in the province of Messina, is where we spent the remainder of our holiday. This is the area that my parents are from and we spent two wonderful weeks in the company of my relatives, eating amazing foods and visiting more fantastic sights in Sicily. Stay tuned!