I love eggs! They are so versatile and are perfect for a quick meal anytime of day. I have posted several egg recipes that are popular in my house such as Fried Tomatoes with Eggs just like my father used to make. Then there's Fried Eggs with Greens which my mom would make. So as you can see my parents have been a strong influence in terms of how I prepare my eggs. This recipe for Ricotta Frittata is also one that my mother used to make. But first let's talk about how good eggs are for you!
Did you know that an egg has 75 calories and 7 grams of high quality protein? Also, contrary to what was popular belief years ago, although eggs do have cholesterol it is the type that has almost no effect on your blood cholesterol level. When it comes to cholesterol, what you really need to worry about is the amount of saturated and trans fats you consume. That said, it is ok to consume an egg daily. So, enough about nutrition and let's get to this delicious Ricotta Frittata.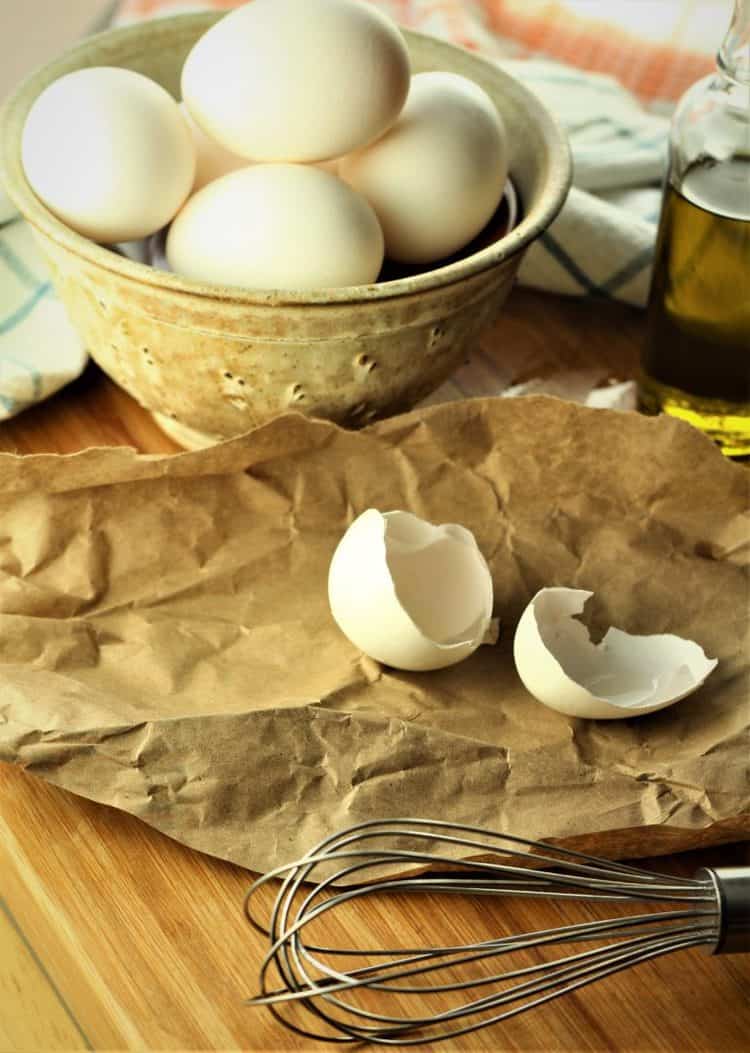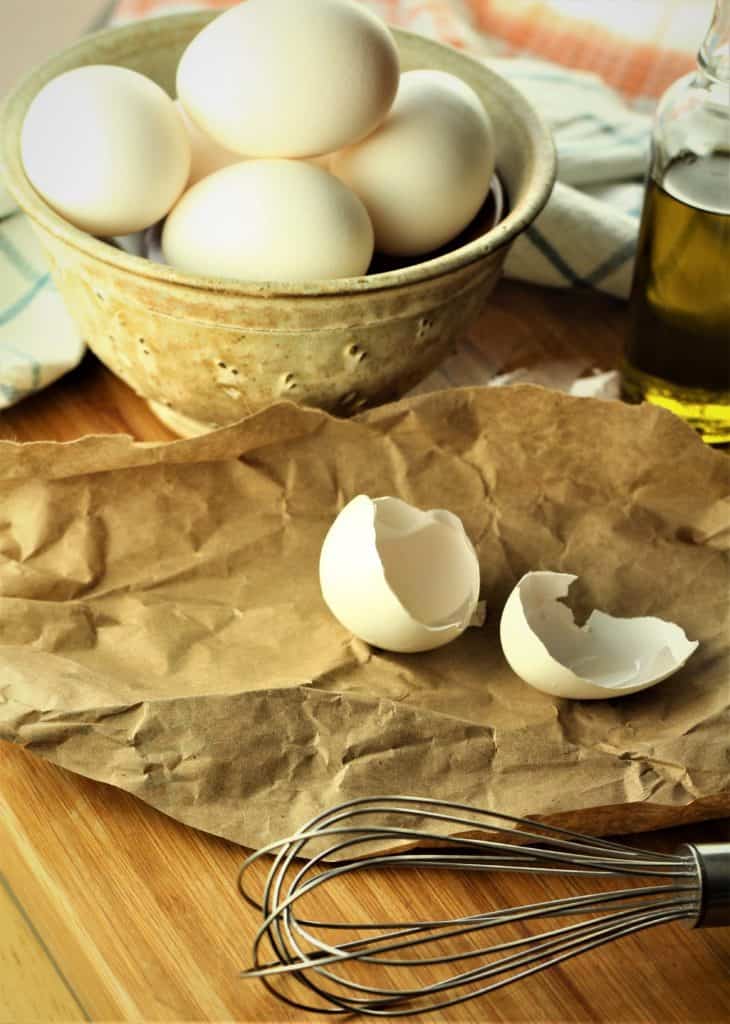 When I was growing up whenever we'd head out for a picnic, whether it was to a nearby park or beach, my mother would almost always make a frittata. Yes, we'd have cold cuts occasionally but she'd prefer making a frittata the morning of our outing. She would then slice it up and back it in a container. Upon arrival at our destination we would make sandwiches, most often with her homemade bread, for lunch. I have memories of that container lined with paper towels to absorb the extra grease from the frittata. Just thinking about it makes my mouth water. The ingredients of the frittata would vary from zucchini, to peppers and onions but the ricotta frittata is what stands out in my mind.
About the Ricotta
When I was asked my mother how she prepared this frittata, I was a little surprised to find out that she cooks the ricotta for a few minutes before adding the eggs. Why not just stir it directly into the eggs, I thought? When testing the recipe I noticed how some of the water evaporated from the ricotta when cooking. It develops a crumblier texture and, in my opinion, heightens the flavor. I imagine that if the step is skipped, the result would be a soggier frittata.
You may think that plain old ricotta and eggs sounds kind of bland. I love my ricotta plain so this is perfect for me. However, add-ins such as fresh chopped herbs, Parmigiano cheese or even spinach would be perfect in this frittata if you want to jazz it up a bit.
Whichever way you prefer it, I'm sure you'll love Ricotta Frittata. Let me know how yours turns out by tagging me with #mangiabedda on Instagram. Also, feel free to share my recipe by clicking on the social media buttons below this recipe. Buon appetito!
Servings:
1
-10 inch frittata
Ingredients
1

tbsp

olive oil

1

cup

ricotta

6

large

eggs

1/2

tsp

salt
Instructions
Preheat oven to low broil.

In a -10 inch skillet, heat the olive oil on medium heat. Add the ricotta and cook for 5 minutes, stirring occasionally.

In a bowl, beat the 6 eggs and add salt.

Pour over the ricotta and stir lightly. Continue cooking for 2 minutes until the frittata begins to set around the edges.

Place the pan in the oven for about 5 minutes until the top of the frittata is golden and puffy.

Remove from the oven, carefully slide the frittata onto a plate using a spatula.

Serve hot, warm or at room temperature.
Notes
I used a  - inch cast iron pan for my frittata.  If using a regular non-stick skillet, be sure to cover the handle (if  made of plastic) with aluminum foil before placing in the oven.