One of the most popular of all Italian cookies, these Chewy Amaretti or Italian Almond cookies have a crisp exterior and amazing chewy texture on the inside!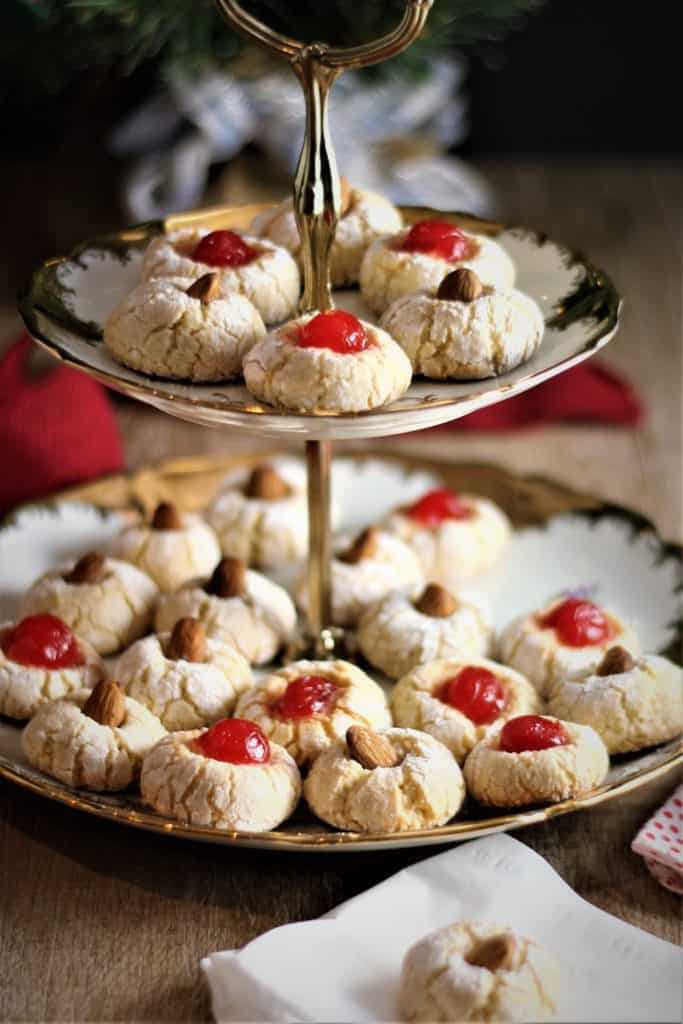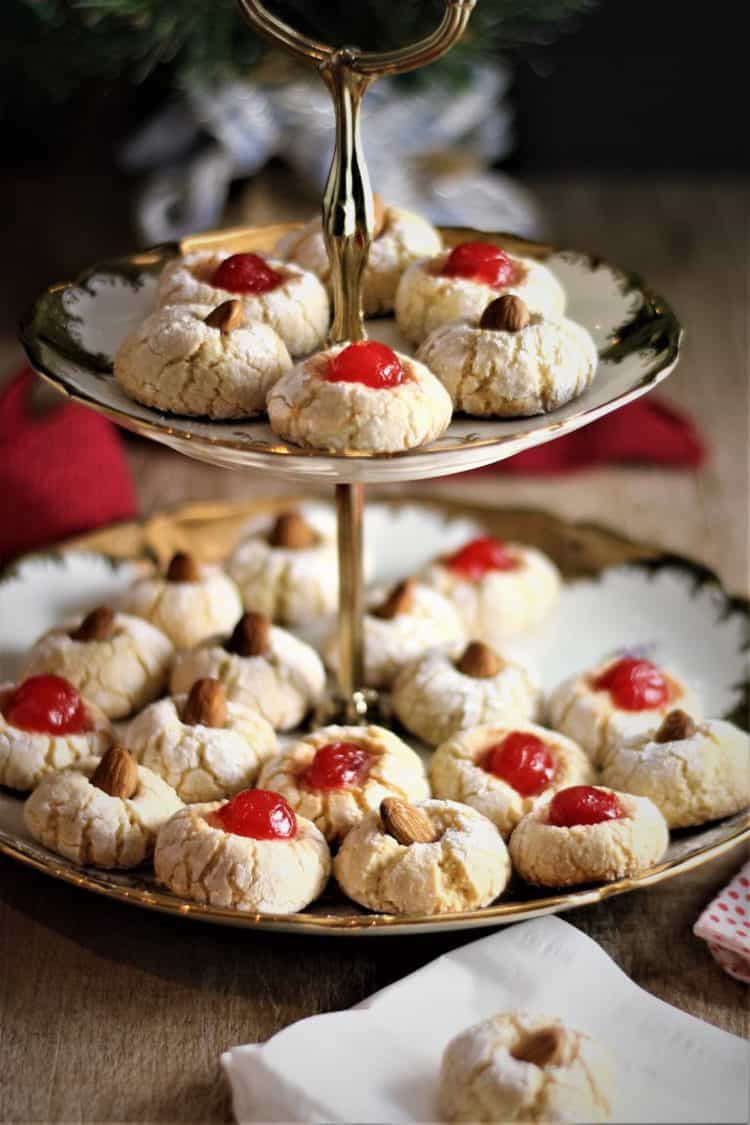 Christmas is literally just around the corner and if you're looking for one more cookie recipe to fill up your cookie tray, these Chewy Amaretti are the perfect choice! I never truly appreciated these cookies until I finally learned to make them myself. I've tried tons of bakery bought Amaretti throughout the years. But now that I've made my own, I definitely never need to buy any again.
One of the easiest cookies you'll ever make!
The main ingredient, of course, is almond flour, which does not come cheap but is worth the splurge.
Sugar and an egg are beaten together in a bowl. Next, the flavorings are added: amaretto extract and a bit of almond extract. Most Amaretti recipes I've seen don't add any almond extract but I feel it really heightens the almond flavor. I also experimented with Amaretto liqueur, however I preferred the flavor with the extract instead.
The sugar/egg mixture is then mixed with almond flour to which a bit of flour and baking powder is added. You then roll the dough into little balls which are lightly dredged in icing sugar. This is what gives them their crackled appearance when baked. I like to top mine with almonds or maraschino cherries for a festive appearance, but you can also leave them plain.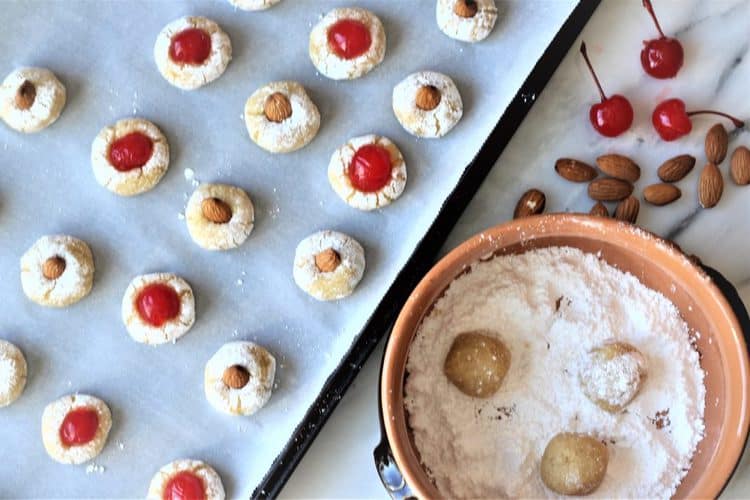 Check out my step by step video on making Chewy Amaretti!
Tips for Chewy Amaretti:
The key to getting a cookie with a crisp exterior and chewy interior is the right dough texture. I tried numerous times and got flat and crispy cookies. Apparently my dough was too soft. With these cookies a harder dough results in a cookie that retains its shape and remains chewy inside.
After several failed attempts, I finally headed over to my mother's and watched her make them. It was another case of knowing exactly how much flour is needed! I'm quite pleased with the result and I hope you will be as well!
These cookies are perfect any time of the year, not just the holidays. Give them a try and don't forget to send me a photo of your Chewy Amaretti or tag me with @mangiabedda or #mangiabedda on Facebook or Instagram.
Happy holidays dear readers and lots of health and happiness for the New Year!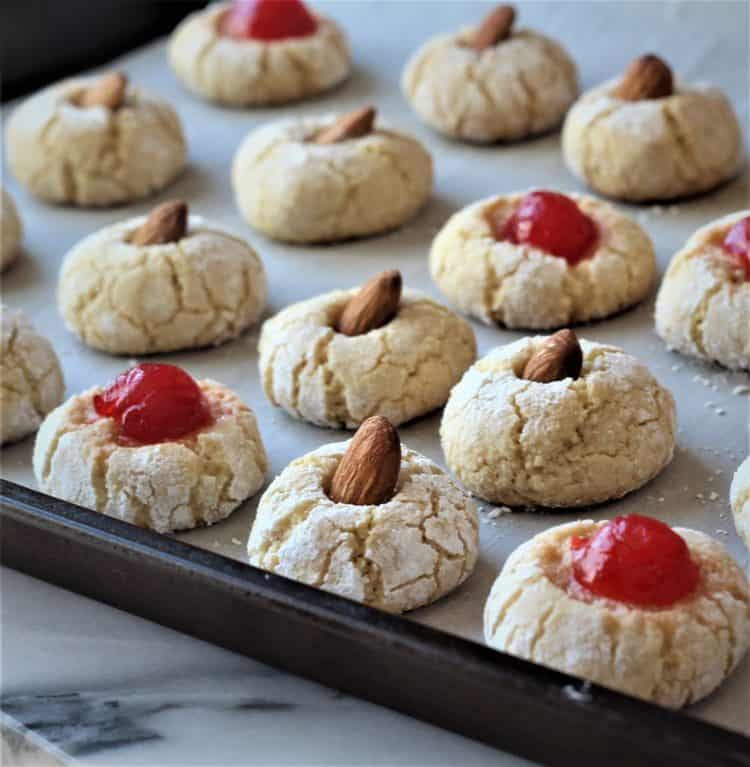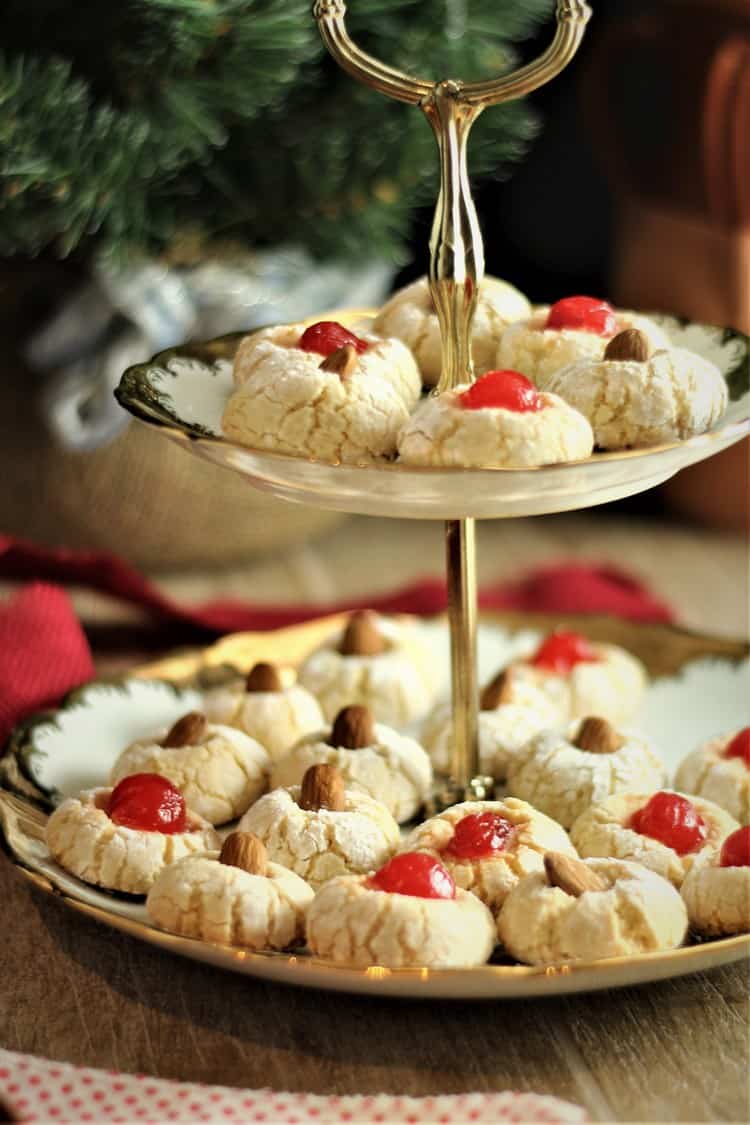 Servings:
2
dozen cookies
Ingredients
1

large egg

1/2

cup

granulated sugar

2

tsp

Amaretto extract

1/2

tsp

almond extract

1 3/4

cups

almond flour

2

tbsp.

all-purpose flour

1/4

tsp

baking powder

icing sugar for dredging

almonds or maraschino cherries for topping

if desired
Instructions
Preheat oven to 350F and prepare a baking sheet with parchment paper.

In a large bowl, beat the egg and sugar. Stir in the Amaretto and almond extracts. Add the almond flour and stir until combined. Stir in the flour and baking powder until a firm dough is formed.

Shape heaping teaspoonfuls of dough into a ball. Lightly dredge in the icing sugar, shaking off excess sugar. Place on baking sheet and top with an almond or maraschino cherry, if desired. Continue with remaining dough.

Bake for 18-20 minutes until golden and the tops of the cookies are crackled. Cool on a rack.
Tried this recipe?
@mangiabedda or #mangiabedda
We are a participant in the Amazon Services LLC Associates Program, an affiliate advertising program designed to provide a means for us to earn fees by linking to Amazon.com and affiliated sites.