Coniglio in Agrodolce or Sweet and Sour Rabbit is a dish with classic Sicilian flavors. Serve hot or at room temperature to allow the flavors to mingle.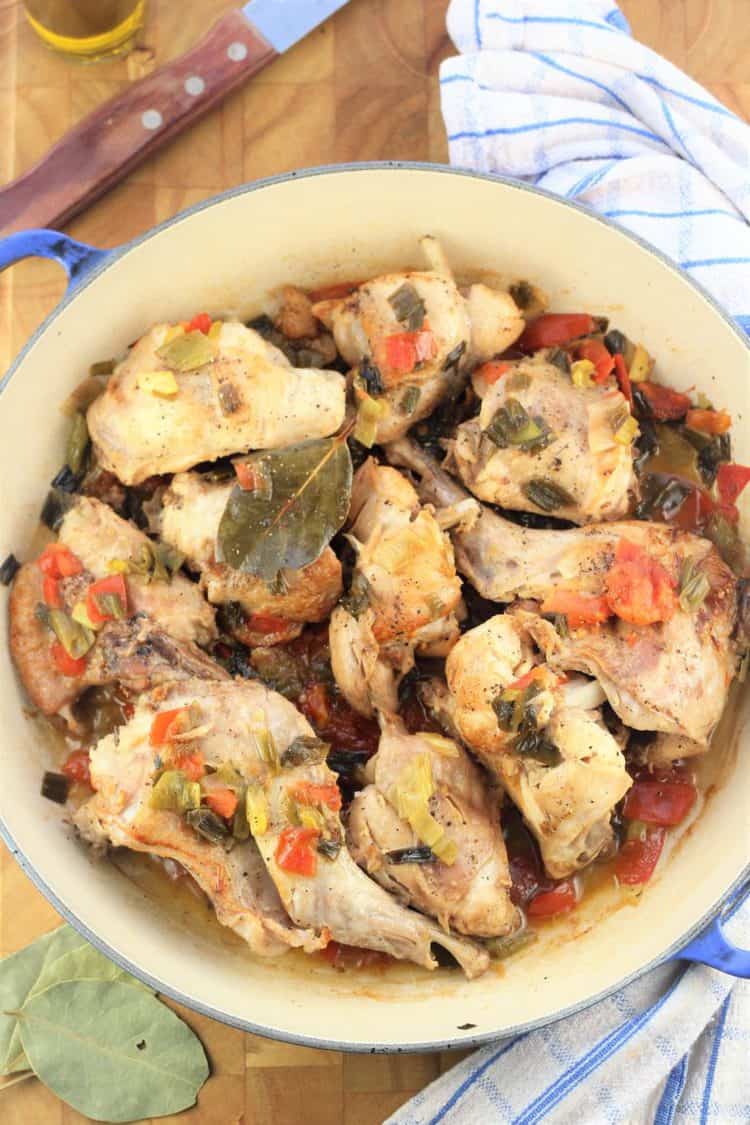 Do you like rabbit? I've always had mixed feelings about eating rabbit. In fact, it's been years since I've eaten it. About two weeks ago my mother made this rabbit dish, coniglio in agrodolce, or sweet and sour rabbit.
Sweet and sour flavors using a combination of sugar and vinegar is quite typical in Sicilian cooking. You'll see this in my eggplant caponata; sweet and sour squash or fish with onions, mint and vinegar.
I don't know why I have this hang up about eating rabbit. I guess it's because they're so adorable? My daughter certainly didn't eat any of it. But in reality, it's just another white meat! When I was younger my mother often made rabbit and served it with polenta. I do remember enjoying it.
My earliest memories of eating rabbit
I associate rabbits with my father and hunting. Each fall he set out with his buddies on a few hunting trips. He usually came back loaded with partridges and rabbits. In my mind I still picture him coming in through the garage wearing his hunting gear and holding a few rabbits by the feet. He was so proud! And of course, I clearly remember the odor associated with this.
Here he is (far left) on one of his many hunting trips with his buddies, unfortunately, none of whom are still with us today.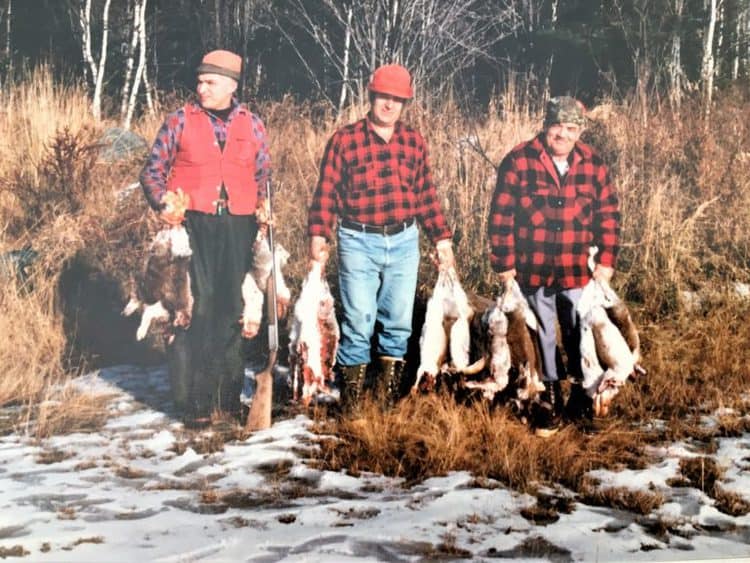 My other memory is of me at the age of two or three. I was in my backyard with my family petting a cute white bunny which eventually got away from us. My father chased it around the yard, caught it and then went into the garage with it. I wasn't allowed to go in there and needless to say that was the last I saw of that rabbit!
I'm quite sure I ate rabbit until I was old enough to understand what I was eating. You probably think it's so silly of me. After all I eat chicken, beef and other meat without thinking about where it comes from. The truth is that we're quite far removed from the reality of where our meat comes from. Purchasing meat that's neatly packaged and wrapped in cellophane from a grocery store is not quite the same as eating something that's been running around in the yard.
But let's get back to coniglio in agrodolce. First of all, I must tell you that I did enjoy it and my husband and son did as well. And that's when I decided I should post this Italian rabbit stew recipe.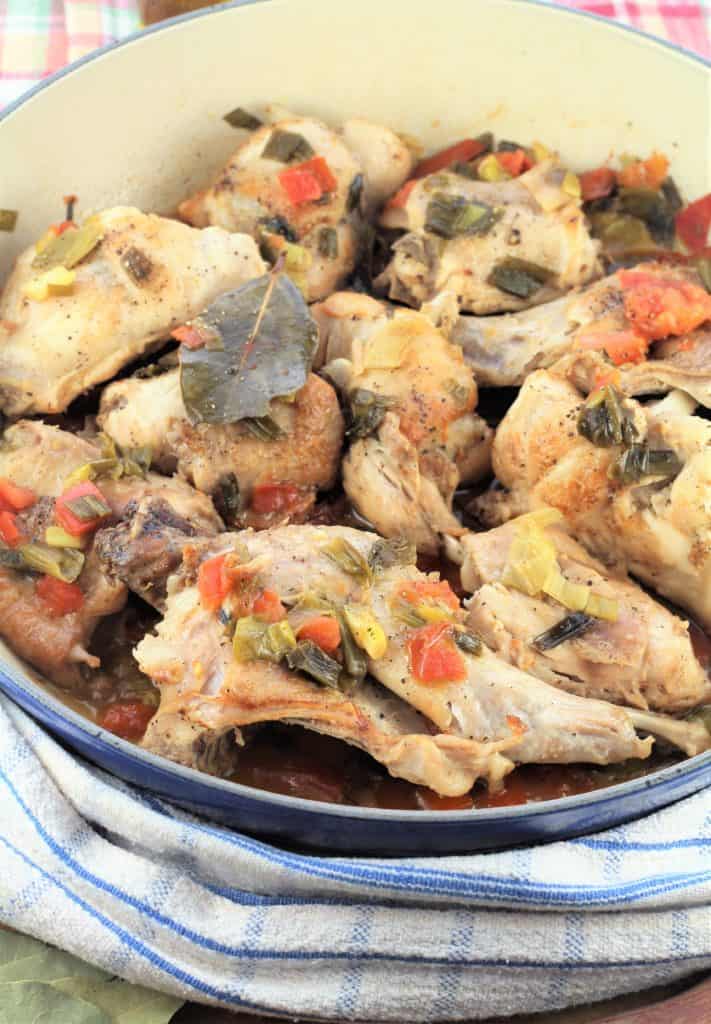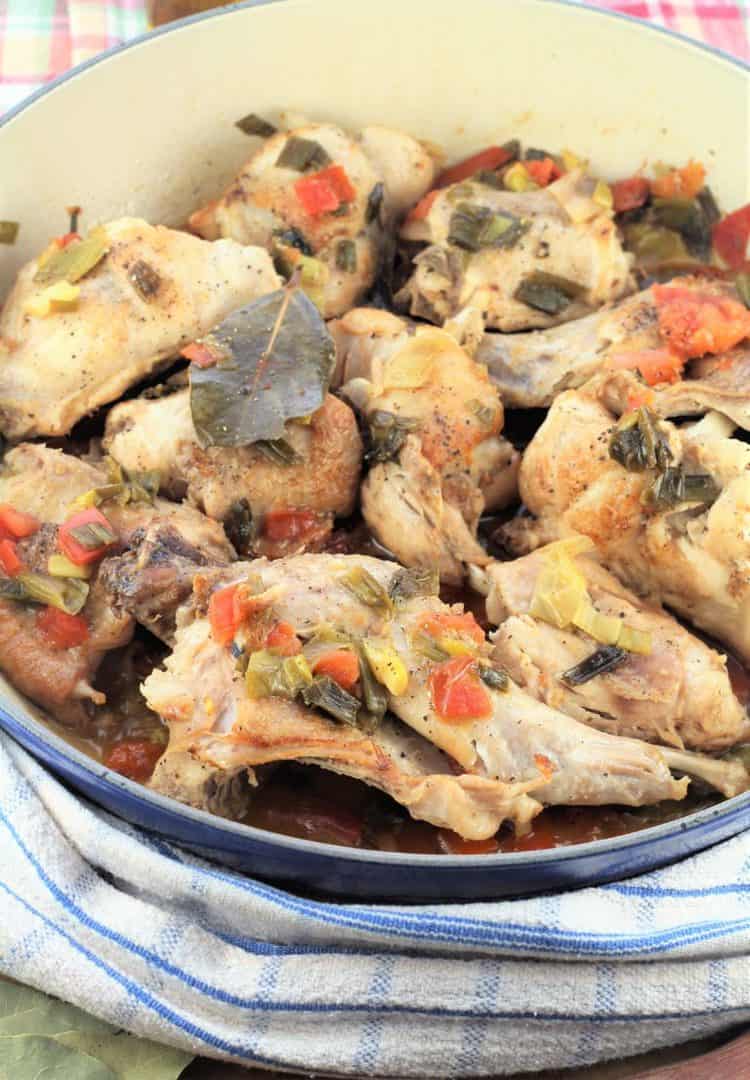 Step by Step Instructions
I set out to my local Italian grocery store knowing they had rabbit. The rabbit is sold whole and I had never cut one up before. So the first thing I did was ask the butcher to cut it into pieces for me. Which he did gladly. It was cut into 10 pieces as shown below. This is the perfect size for even cooking.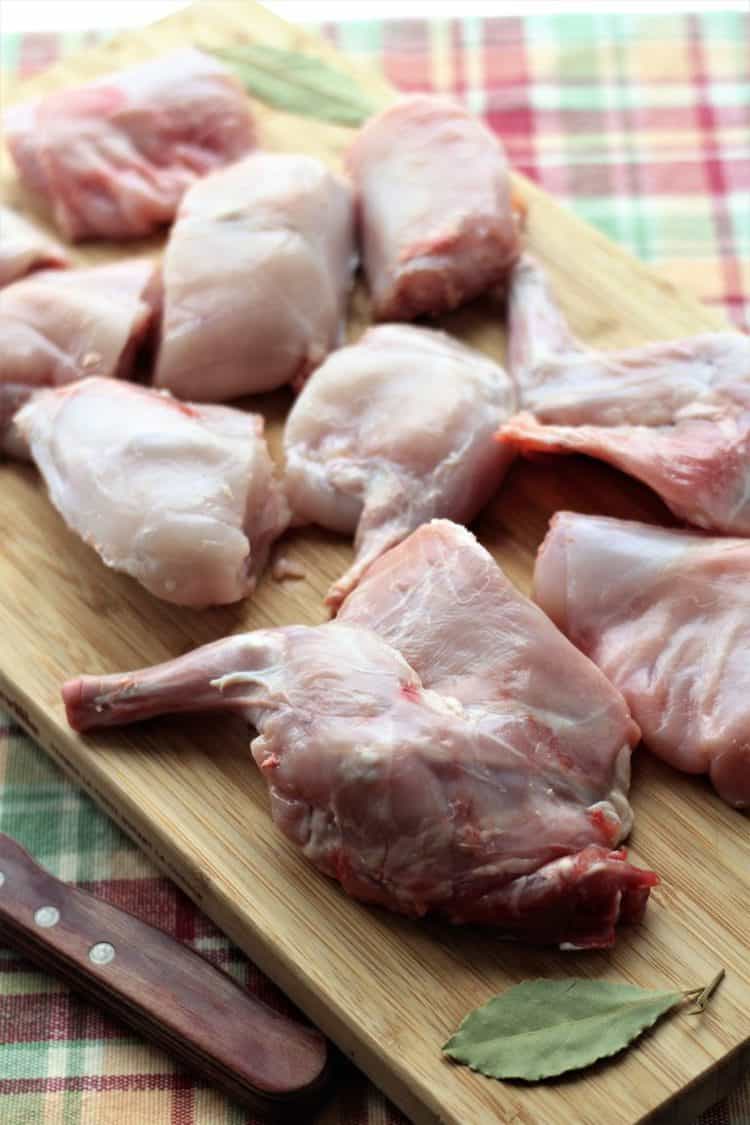 In a large deep skillet, saute 1 bunch of green onions in olive oil for 2-3 minutes. Do not brown them. Set them aside.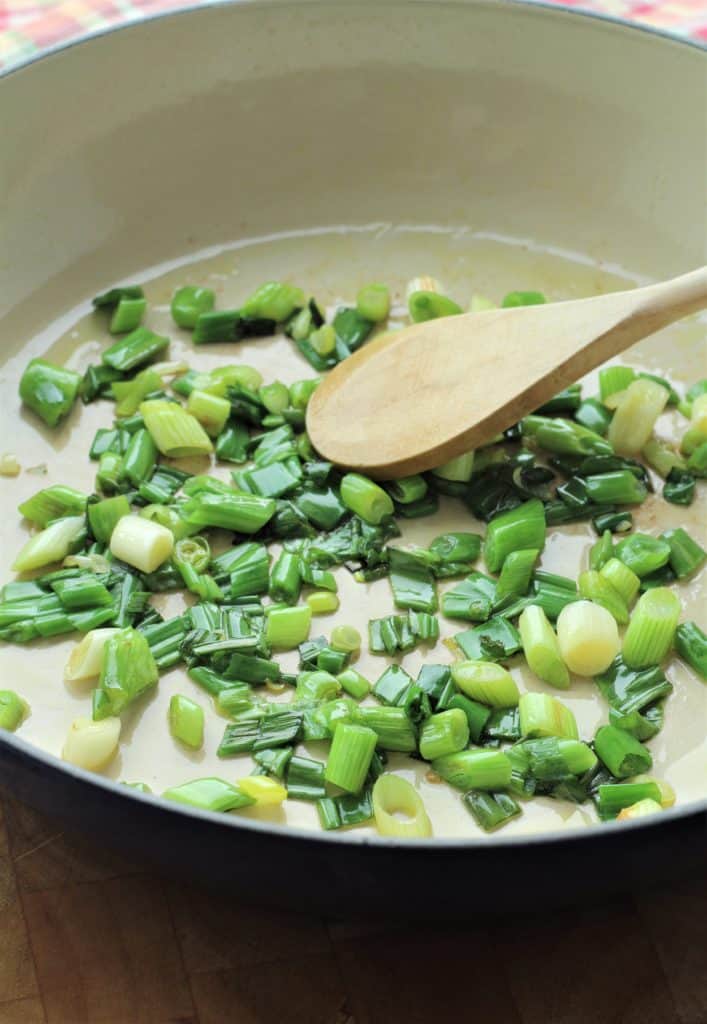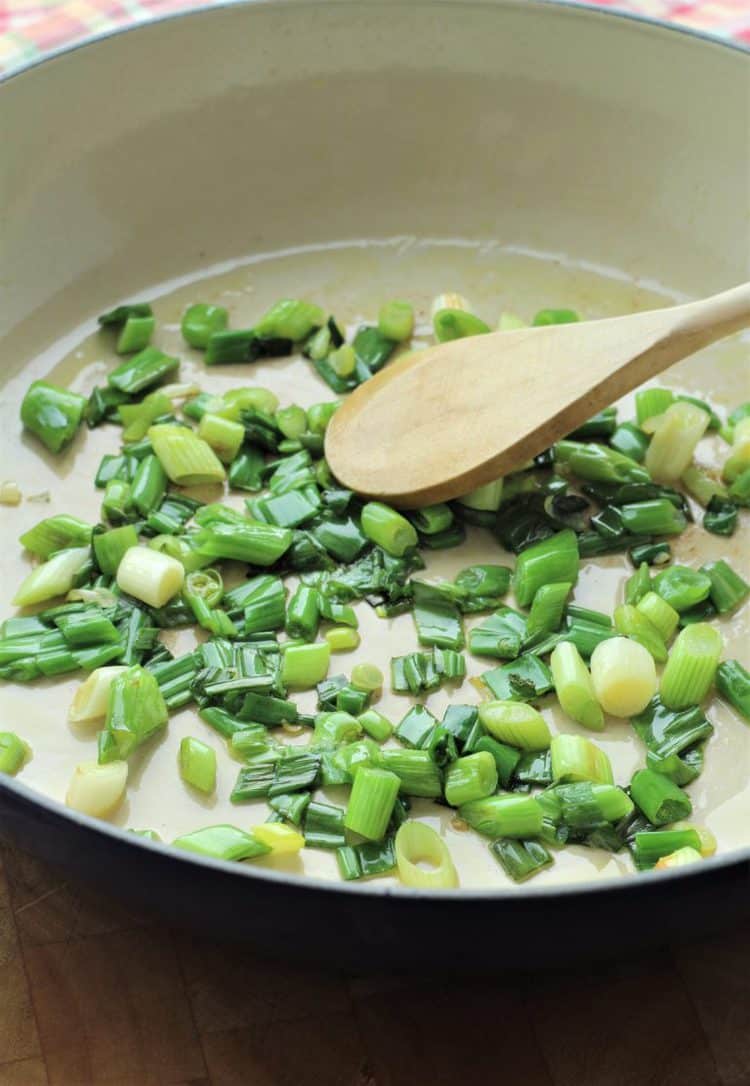 In the same pan, add extra olive oil and brown the rabbit pieces for 2-3 minutes on each side. Sprinkle lightly with salt and pepper on both sides. Add bay leaves, reduce the heat, cover and let the rabbit pieces cook for 20 minutes.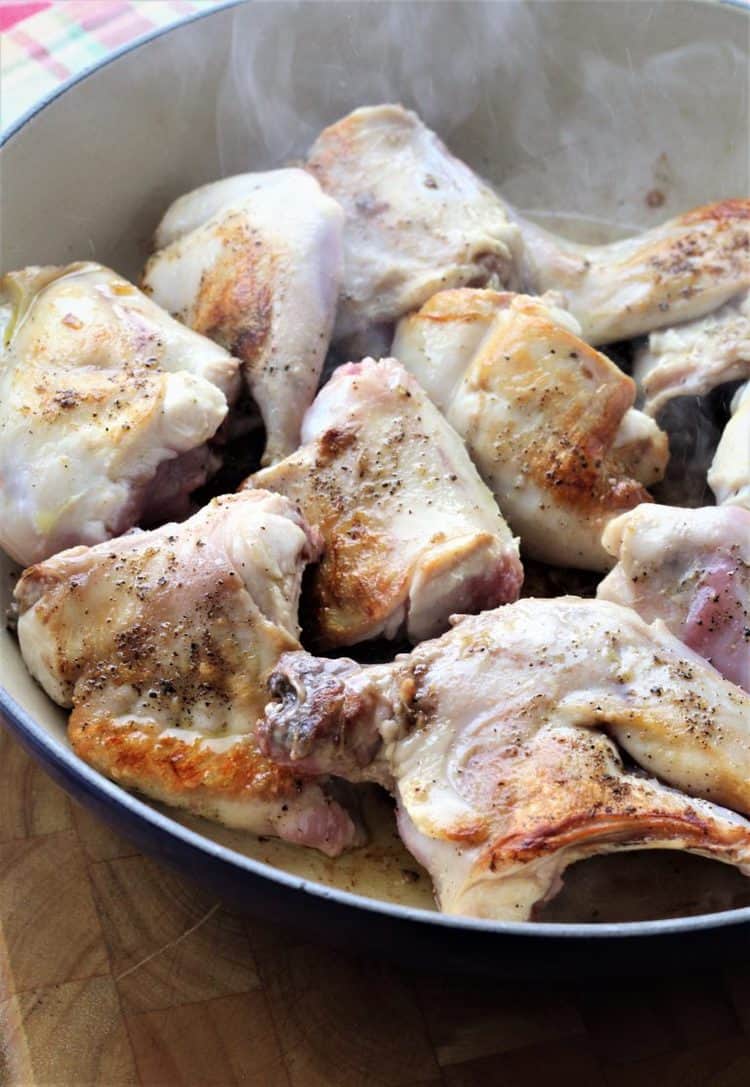 Remove the lid and add a mixture of sugar/water/red wine vinegar; the sauteed green onions as well as 1 large tomato, seeded and diced. Cover once again and let cook for 20 minutes longer.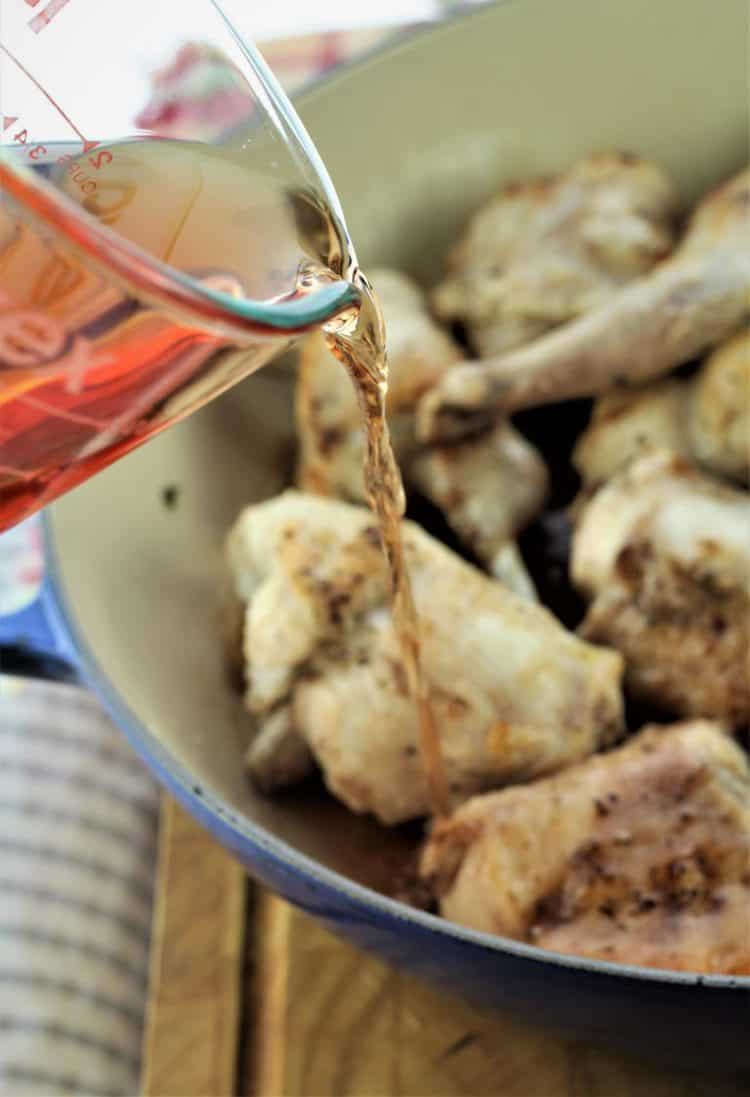 Remove the lid and cook for 5 minutes, until the juices have evaporated slightly and thickened. At this point you can serve immediately or you can let the dish sit for a few hours to allow the flavors to mingle.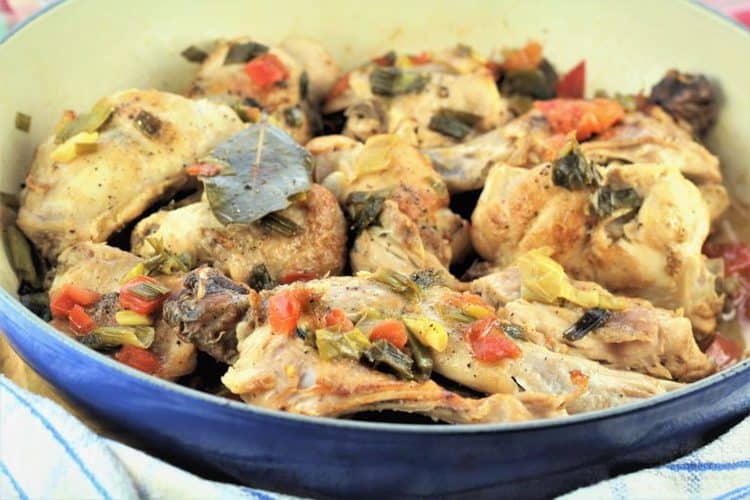 That's all there is to it, simple enough right?
Variations:
This recipe is made with very few ingredients, exactly as my nonna in Sicily did. I did some research on this dish and found several interesting variations as well as ingredients you can add to it if you wish, including:
capers
olives
pine nuts
raisins
other vegetables such as carrots and celery
I asked my mother if she was familiar with these variations. Just as I expected, she replied that they did not have access to most of these ingredients in their town back then. Hence the simple recipe with few ingredients.
As much as I enjoyed her recipe, I will try adding one or more of these ingredients next time I make this rabbit stew.
This dish will also work well with chicken. Although I have not yet tried it, I would attempt it with chicken thighs. The cooking time would probably have to be adjusted.
My first time cooking rabbit was quite a success and I know that I will make this dish again! Let me know if you try it out and be sure to tag me with your photos with @mangiabedda or #mangiabedda on Facebook or Instagram. Feel free to share the recipe on Pinterest as well. Buon appetito!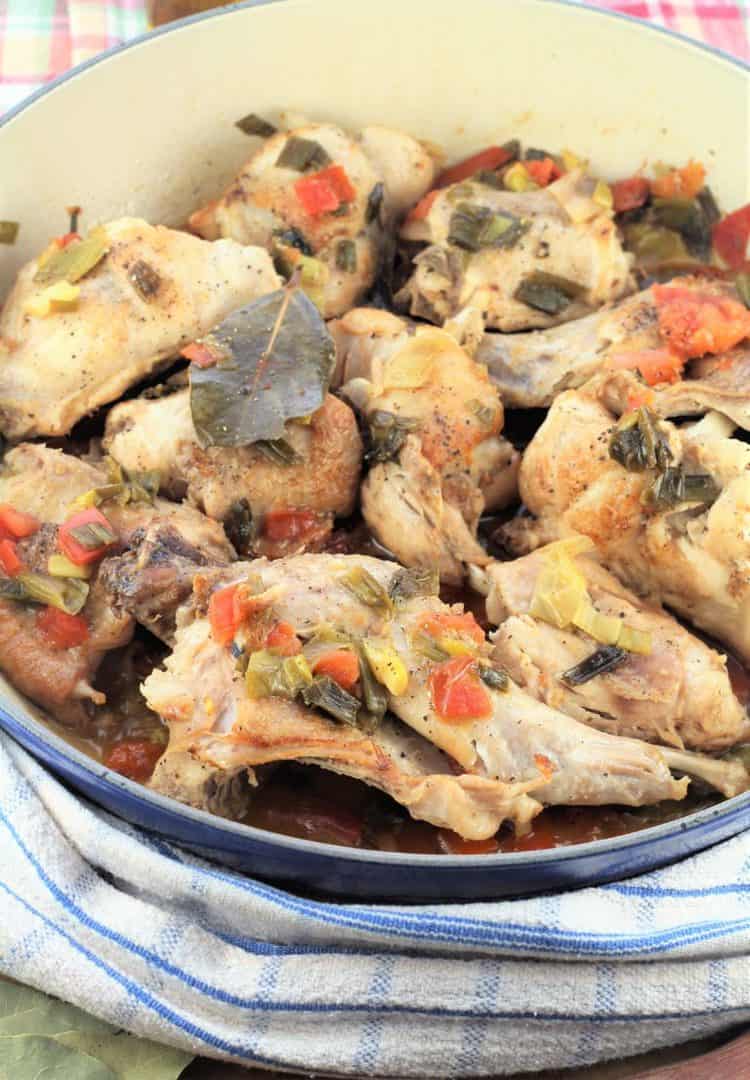 Ingredients
1

bunch

green onions

4

tbsp

olive oil,

divided

1

1 kg

rabbit

cut into 10 pieces

3

bay leaves

salt and pepper

1

tbsp

granulated sugar

1/2

cup

red wine vinegar

1/2

cup

water

1

large

tomato,

seeded and diced
Instructions
In a large deep skillet, heat 2 tbsp olive oil. Sauté the green onions 2-3 minutes. Do not brown. Set aside in a bowl.

Add remaining 2 tbsp olive oil to the pan, on medium heat brown the rabbit pieces 2-3 minutes on each side. Sprinkle both sides with salt and pepper.

Add the bay leaves. Cover, reduce heat to low and cook for 20 minutes.

In a small bowl or measuring cup combine the sugar; vinegar and water. Stir well. Uncover the rabbit and pour in the liquid. Add the diced tomato. Cover and let cook for 20 minutes longer.

Uncover the rabbit and cook 5 minutes longer until the cooking liquid has thickened slightly. Discard bay leaves and serve hot. Alternately, let sit for several hours before serving.
Notes
Possible add ins:
capers
olives
pine nuts
raisins
other vegetables such as carrots and celery
Coniglio in Agrodolce can be served hot, immediately, or let sit for a few hours for the flavors to mingle. 
Nutrition
Calories:
734
kcal
|
Carbohydrates:
5
g
|
Protein:
87
g
|
Fat:
37
g
|
Saturated Fat:
8
g
|
Cholesterol:
243
mg
|
Sodium:
110
mg
|
Potassium:
986
mg
|
Sugar:
4
g
|
Vitamin A:
440
IU
|
Vitamin C:
7.3
mg
|
Calcium:
52
mg
|
Iron:
7
mg